Ancient Paths from planting to church
Denver: From Monday through Sunday ministry should not sleep. This is a proven fact when looking at sustainable evangelism in a major city like Denver. Breakthrough ministry can be found through an everyday mix of diligence and discipline through a systematic process and practice of everyday life and availability. Such is the case of Ancient Paths Network, which officially went from church plant status to an Evangelical Free Church yesterday in a neighborhood home, located in the City Park neighborhood of Denver. Ancient Paths reaches people where they live, work, eat and play. On this Sunday, there is a man name Larry who recently moved from the Chicago area who lives in a local motel; is in need of work, and is looking for fellowship with believers. He met the pastor of Ancient Paths while looking to do some chores in the neighborhood to earn money. What he found was a little work and an offer of a church home where he could keep grounded, make some friends and connections. "I felt at home and nobody seemed to make judgements or look at me in a suspicious way," Larry said during his first visit. "I'll be back and on time next week!" Larry explains why he was late. "I was trying to pay the motel clerk for another week and it got a little close, so I had to cash a check. Even though I was late, no one seemed put off that I walked in the middle of prayer."
Guardian Angels and Veteran's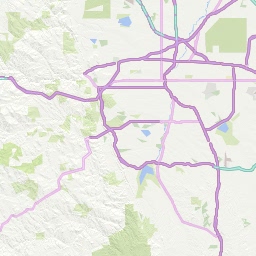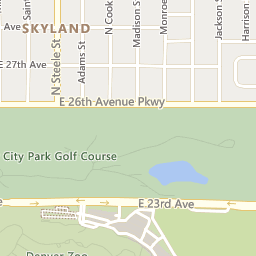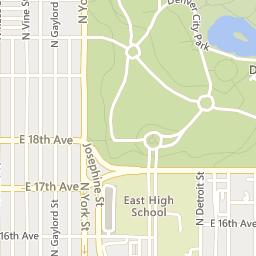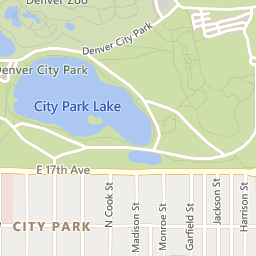 © 2012 NAVTEQ© 2012 Microsoft Corporation
Location: city park, denver
39.747478485107 ; -104.95030212402
In another corner was a man and his family who was being installed as an elder. Robert, his wife, adult daughter and granddaughter were serving up some food after the service. He has lived in Denver all his life except for a few years when he was drafted and served in Vietnam. Robert ministers to veterans at the VA Hospital and is looking to head a worship service in Lakewood to the veterans who are suffering from Traumatic Brain Injuries. "My family was part of the settlers who recall when City Park, Capitol Hill, and Congress Park were filled with Yucca and Cactus. In fact, my family use to picnic and watch the Buffalo graze up on a part of Denver known as Buffalo Hill. If you go up towards Clayton and York and walk the Soccer Fields that are on top of the Reservoir you will be walking the grounds of Buffalo Hill!" Robert's background as a young adult was a paid intern for City Council in the early 1970's. He has lived in the same house since he returned on an honorable discharge from a wound he received in battle in 1969. A block from East Colfax he has been involved in congregations that were Messianic, mainline and community and politically minded. What he finds at Ancient Paths is a church that focuses on "loving God with all your heart, mind and soul, and your neighbor as yourself." That has been hard at times, as it is with many urban dwellers. You see the worst and the best in people. "God has never released me from living in this city and so close to the prostitutes, pimps, the thieves and even murderers. I want to live among Christians and all the good stuff, but I have a theory, to why I am still fighting the battle, here," he says. "We are placed here to balance out the good with the evil." He looks both sad and inspired as he shares some stories of the good,bad and ugly on East Colfax. He knows some of the horrors and battlegrounds when he worked as a volunteer for what many call the vigilante group "Guardian Angels." Today Robert is an elder with Ancient Paths, a responsibility that he relishes.
Mission work in Denver
From Monday to Sunday there is ministry going on from Colorado Boulevard to Broadway as you travel West on East Colfax. Ancient Paths is a House Church that is more home than people have experienced in their lives. From street people to people like Larry who is living out of a suitcase at a cheap motel, to people who pray daily in front of the battle grounds where good meets evil, where the church feeds the hungry and the prisoners of war in our city; and the house church is the home where followers of Christ lead the lost; where evangelism means pointing to the truth, and mentoring, and challenging one another. Breakthroughs come by what we read, pray about and worship. Whether one feels like it or not, the ability to then reaching out to hurting people who may be looking to dull the pain through their addictions, vice, or even taking it out on one another, the prayer, the outreach and the invitation into God's family is huge. Evangelism addresses that, as Robert says, "to balance out the evil with good." "When you apply the Biblical truth and you are systematic on a daily basis in the way you love the people in this city, it can take a lot out of you," commented another new elder. He added, "You have to be patient to experience the breakthroughs. People like Bruce and his family, people like Robert and his family and so many of the others who continually work with the disabled; the hurting and the lost do experience ministry and evangelical breakthroughs that might spark a city wide revival. It might not come from the upwardly mobile! It probably will come from these little house churches that invite people into a relationship with Christ and one another."
Monday is Denver Evangelical Examiner time. Updates on evangelistic outreach from every corner of the Denver Metro Area are explored and shared. If you have an effort or ministry that you would like people to be aware of send it to Communityradionetwork@juno.com.